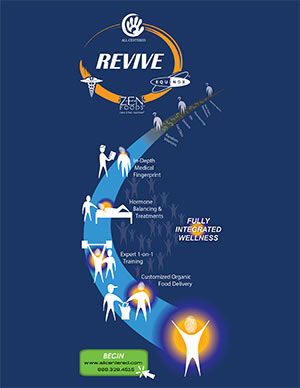 REVIVE commences with an in-depth evaluation of hormone levels, insulin, adrenal response, cardio metabolic health, food sensitivity testing and more. From this information we obtain a perfect medical fingerprint of what's going on within your body. This fingerprint acts as a baseline from which we design a powerful program comprised of fitness, nutrition, and hormone treatments to raise the bar of sustainable well-being within your life.
YOUR PATH TO WELLNESS
Begin your journey to sustainable well-being.
Review the different options and select the package that best fits your needs.
Keep in mind that custom packages and ala carte offerings are available.
REVIVE – Youth Enhancement & body vitality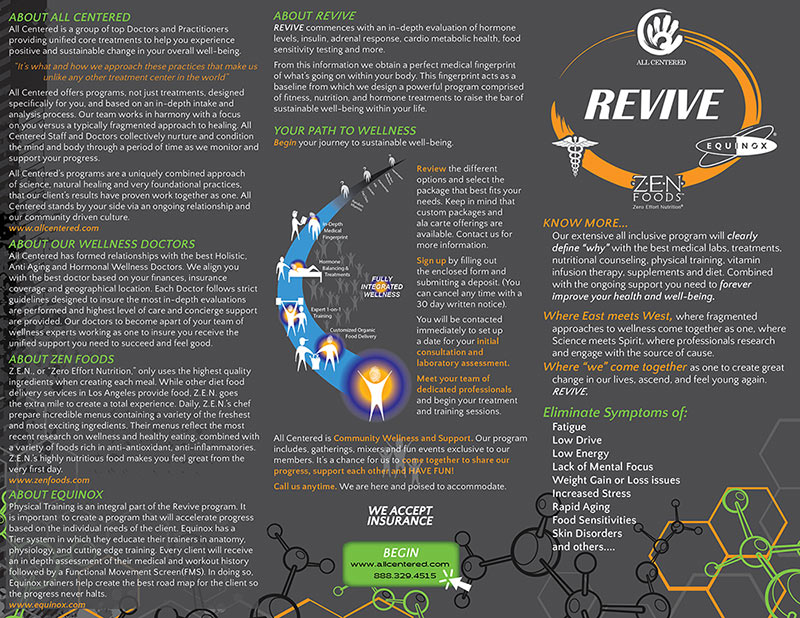 Click Here For Full View
Click Here For Full View