REVIVE comprises of all our services packaged into one custom wellness program that grows with you.

Begin your journey to sustainable well-being.
You will meet with a provider in each of the categories of services for assessment.
Our providers collaborate to create a path to optimum wellness that best fits your needs.
REVIVE – Your Path to Wellness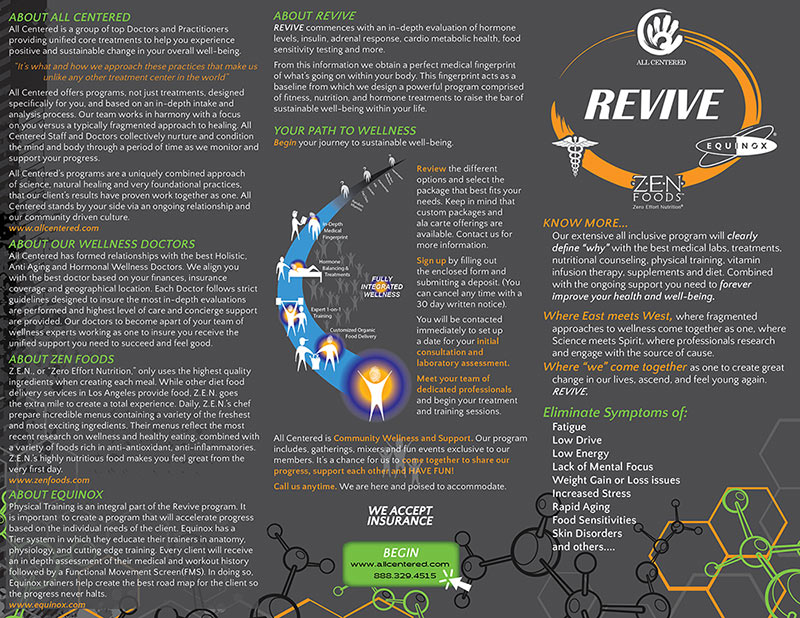 Click Here For Full View
Click Here For Full View