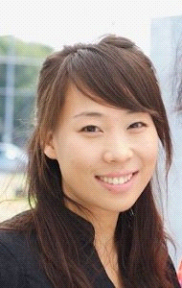 Zenovia Hwang was born in Korea and moved to U.S. at age 8 and lived in Florida and California before her family settled in Washington. For the next 17 years she resided in Seattle where she obtained her degree in Chemistry at University of Washington.
She worked as an environmental scientist until circumstances led her to Chinese Medicine and learn ancient esoteric practices in the Bay area. These teachings and her residency at a Zen Buddhist Temple enriched her Catholic background and shifted her awareness of life and spirituality
Zen has a Master's degree in Medical Qigong from International Institute of Medical Qigong and is finishing up her Masters in Traditional Chinese Medicine at Five Branches University and Doctoral program focusing on cancer at
IIMQ
. She is currently enrolled in a Clinical Research and Management program at UC Berkeley.
Her energy cultivation practices include Nei Gong, Tai Chi, and Baguazhang with Sifu Johnson. She is an 81st Generation Disciple of Mao Shan and a Disciple of the 65th Celestial Master at Long Hu Shan Daoist Monastery in Jiang Xi, China and has been studying Daoist Mysticism with Dr. Jerry Alan Johnson since 2008.
Zen is trained in Traditional Chinese Medicine (acupuncture, herbs, diet, tuina, qi gong) and specializes in the Medical Qigong therapy. She uses Matrix Energetics to access different dimensions and time periods as necessary for the treatments.
She is the co-founder of ZIERI, a non-profit organization dedicated for research and education/community outreach to improve health awareness and care.
She currently works at Zen Integrative Clinic in downtown San Jose, CA.