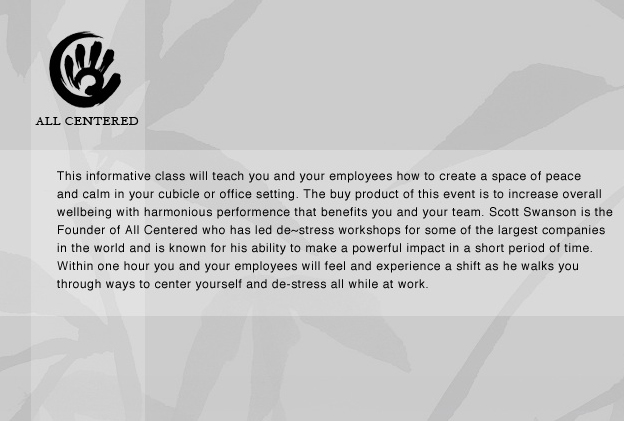 "What we experience and feel beyond mind will be clear and walk with us forever. Learn how to awaken, calm, heal and become saturated by this practice beyond the common and limited approach of mind and intellect."
If we can help your employees with the following practice, would it be of benefit to you?
Lower sick days,
Lower chronic illness,
Lower health cost,
Lower absenteeism,
Lower stress levels,
Increase overall health,
Increase teamwork,
Increase productivity and/or revenues,
Increase overall employee morale and happiness
We can achieve this and document results to prove it works. Our comprehensive 1 year, on campus program will guarantee an improvement to your workplace and positively shift your corporate culture. Please call us today to schedule a free workshop and we'll show you how it works.